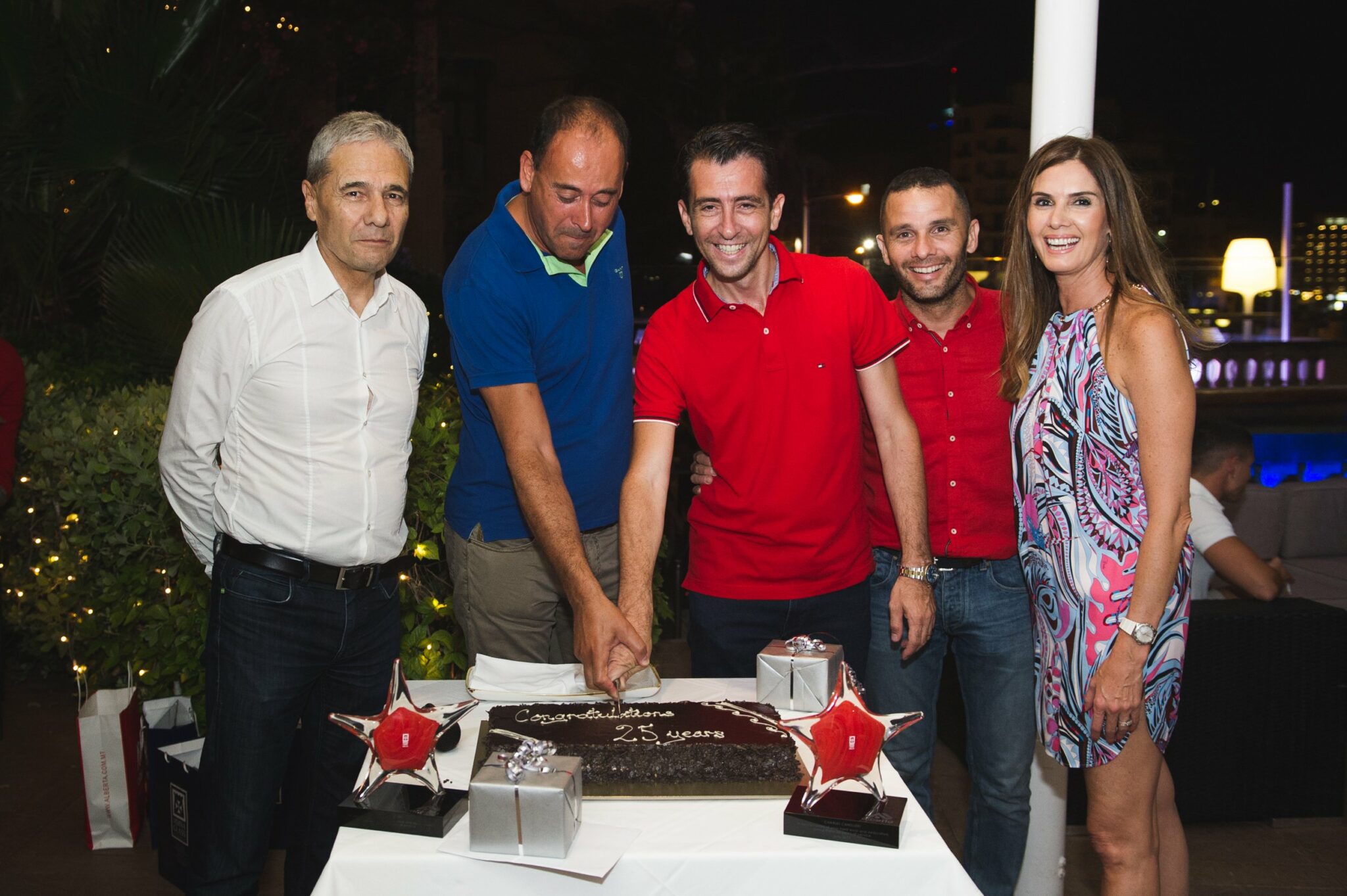 George Barbaro Sant – Founder and Director, Charles Camilleri Commercial Manager  – MENA Region, Karim Cassar – Business Development Manager, Duncan Barbaro Sant – Director, Liz Barbaro Sant – Director 
On Friday 14th July 2017 Charles Camilleri and Karim Cassar celebrated their 25 years of service with Alberta Group, Malta's leading player in the fire, safety and security industry.  This event was celebrated during the Alberta Group yearly summer party that was held at The Villa in St. Julians.  Such a milestone was a remarkable and proud moment not just for The Barbaro Sant family but also for all Alberta team members present on the day.
When Charles Camilleri joined Alberta Group, he was responsible for handling enquiries relating to fire detection systems.  Charles' role and career progressed immensely and now he holds an essential position within Alberta's senior management team.   Today, Charles holds the position of Commercial Manager  – MENA Region.
Karim Cassar joined Alberta as an apprentice when he was still a student.  Since then, Mr. Cassar has worked his way up through dedication and hard work.   Today, Karim holds the position of Business Development Manager and is often dealing with large scale projects both locally and abroad.
Both Mr. Camilleri's and Mr. Cassar's success is a result of their ongoing persistence, determination and dedication during good and bad times.  They are both key members to Alberta's road to success.
Alberta Group and board of directors congratulate Mr. Camilleri and Mr. Cassar on their career anniversary.