It is with personal regret but warm wishes that we announce the retirement of Anton Schiavone and Derek Broadley, effective March 30th.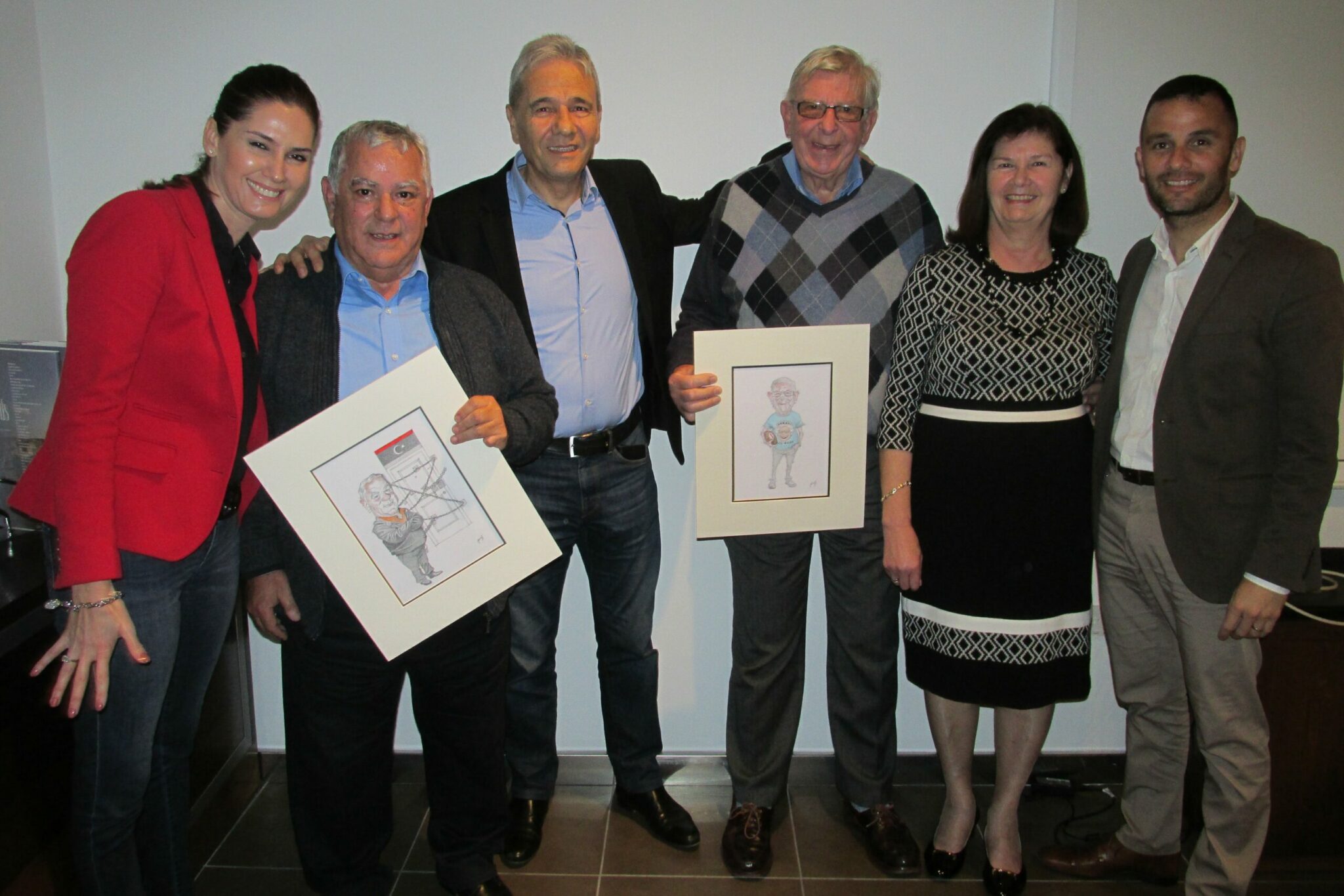 Image: Anton Schiavone and Derek Broadley with the Barbaro Sant Family
"Anton and Derek were among the first team members within Alberta Group and were part of the Company's Growth throughout the years."
Anton developed the Compartmentation department within Alberta and Derek was responsible in leading the development of hazardous waste within PT Matic Environmental Services, another company within the Group.  Both Anton and Derek were among the very first team members of Alberta.  During these years they have worked hard to promote the Group's brands and their products both locally and abroad since.
During their long career, they both contributed to the success of the company in every possible way.
The management and the team would like to wish them both well as they start a new chapter in their life.
Follow our Alberta Careers page to stay up-to-date about new career opportunities available at Alberta Group.