It used to be the case that analog video security was the norm.  But with the advance of technology, digital solutions have become much more powerful.
The main difference between analog and Turbo HD video security is how the footage is recorded and transmitted.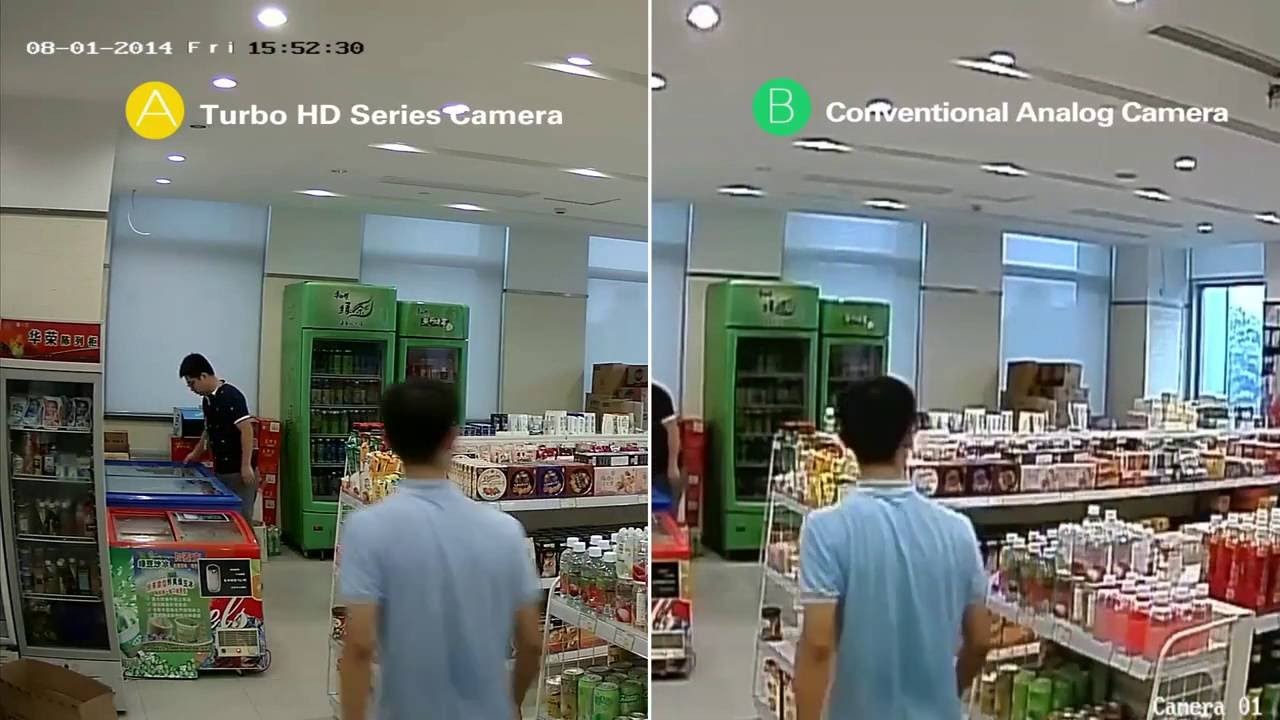 Analog Cameras
Analog cameras record and then send images over a coaxial cable to a DVR, which converts the video to digital signals and stores it. Monitors are needed to view the footage and it would need to be connected to a network to share.
Turbo HD cameras support High Definition Transport Video Interface (HD-TVI) technology that allows users to send uncompressed, high-resolution video over coaxial cable.
Upgrading Analog to Turbo HD
Analog cameras' resolution is limited to 720 tvl.  Turbo HD can reach up to 5 mp, therefore, providing a much higher resolution of the image being transmitted.
Analog cameras can be upgraded to Turbo HD without changing the coaxial cables, hence improving the image quality by simply changing the equipment (cameras + DVR).
This means that there is no need to change the wiring as the system would work with the same coaxial cable.  Such solutions are recommended in areas where analog systems are already deployed and wiring has been already fixed, especially in settings with difficulty to access the cable such as fixed false ceilings and so forth.
Get in touch with our technical experts and sales professionals on  sales@alberta.com.mt .