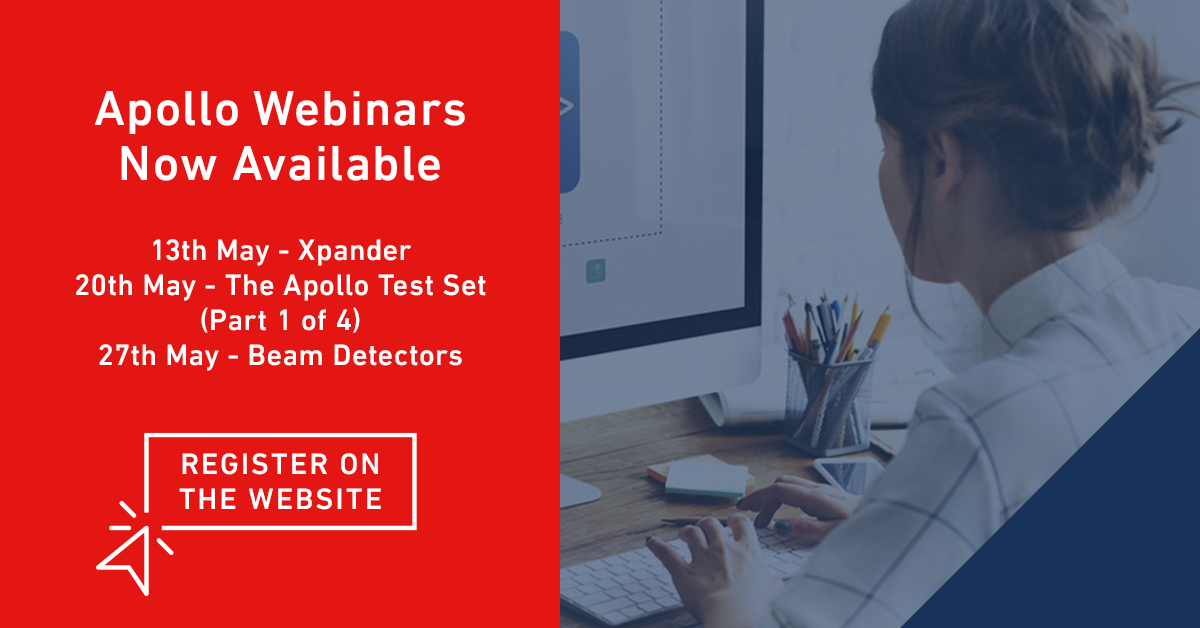 Providing training and helping to improve fire safety knowledge within the industry is fundamental at Apollo. Whilst we are unable to deliver events in person, we have instead been working hard to create and deliver a series of online events, which include virtual training courses & CPDs.
Our 30 minute product orientated webinars are aimed at your customers, users of Apollo products and – if you think it would be useful – your staff and sales teams. Everyone is welcome to attend.
These webinars, hosted by Senior Product Support Engineer Warren Moyle, are based on numerous Apollo ranges and will cover: features and benefits, applications, demonstration videos, frequently asked questions and a live Q&A session.
The details of each webinar are listed below with more information in the following link.
Wednesday 27th May – Beam Detectors
Further communications will follow as we confirm future topics so that you can promote these to your customer base.
To register, simply direct customers to the Training & Support area of Apollo's website or share this link.