Steve Briffa – Technician  (Aftersales Department)
Steve has been working at Alberta since the last seven years as a technician in the after sales department.  According to Steve, the exciting part about his job is that every day presents a new challenge and a new problem for him to solve.  This fact keeps Steve motivated and proud to form part of Alberta's aftersales team.
When asked what does he treasure most in life, Steve promptly replied that his family is what matters most in life.
Today, Steve shares with us a personal challenge that he had to face around a year ago when he had to overcome all his fears to help his brother who was battling a life-threatening situation.
Steve, what is the toughest challenge you ever had to face?
The toughest challenge of my life was when I had to undergo surgery to have my kidney removed and donated to my brother.  This was a huge challenge for me also bearing in mind my fear of needles but for my brother, it was all worth it.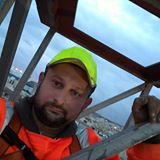 Can you tell us more about your decision to donate your kidney to your brother?
I was up against a situation in which my own brother was in a life threatening condition. The minute I knew how my act could make a difference I decided to go for it without hesitation.
Can you tell us more about the process of such an operation?
The process is actually very straightforward, however, there are some preliminary tests that one needs to take before the surgery is approved. These include a number of blood tests and an x-ray.

Was it difficult to get back on track?
After a short recovery period, my life was back to normal without difficulties.  I was soon back on track busy with my daily schedules.