Being a victim is something everyone fears from.  Emotional distress makes it hard to think clearly about what to do next. So, we wanted to share guidance on how to enhance security in your homes and other premises.  Your safety matters to us so we're sharing a few tips for safety and peace of mind.  
Be vigilant
Sometimes the simplest precautions taken in your daily routine will give you the edge.  Regardless of the time of day or night, when a stranger knocks on your door, it can be uncomfortable or even frightening. When a stranger comes knocking, perform a lock check; see who is it though your video doorbell or security camera.  If the person looks somehow suspicious, call 112.  If you have kids or elderly take extra caution and educate them well about being vigilant as these are more vulnerable as potential victims.
Don't broadcast
With the re-opening of airports, we will be easily swept up in the excitement of going overseas and wanting to share our pictures on social media.  It is also good practice to appoint a trusted person to remove your mail and checking that all is in order at home whilst you are away.  If you have an intruder alarm system, use it!  If your intruder alarm allows for partition programming, activate the sensitive areas before going to bed.  Keep the police headquarters' telephone number as part of your alarm dialler system.
Take care of your neighbourhood
Start a neighbourhood watch.  Always be on the lookout for anyone who looks suspicious in your neighbourhood.  When in doubt, always call 112 to ensure neighbourhood safety and peace of mind.  Let the professionals handle such situations.
Invest in security measures
Do you really need a home security system?  Is home security worth the investment?  Yes it is, without a doubt.  When you are at home at night, away for travel or out during the day, you may find yourself worrying about your home and valuable possessions.  Some personal belongings, no matter how much they cost, are of sentimental value and cannot ever be replaced. Having a home security system with remote monitoring gives you peace of mind and allows you to monitor your valuable possessions anywhere, anytime.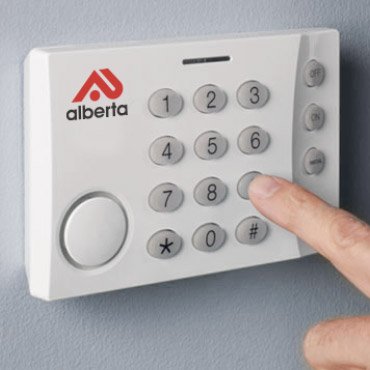 When investing in security systems, it is important to keep in mind:
An alarm and CCTV system needs to be functional. CCTV footage must be clear both in daytime and night time.
When choosing a company to buy your home security systems from, it is recommended to consider companies that are using brands backed up with experience and knowhow in security solutions, especially those who pay particular attention to inbuilt cybersecurity-related features. With most systems connected to the web, cyber-security has become a real threat but these features are often overlooked.
Regular maintenance and regular cleaning of devices are of utmost importance as a non-functional security system is more dangerous than not having one at all as it gives you a false sense of security.
Our teams have been hard at work to ensure safety and peace of mind and offer uncompromised protection. Our level of care and passion starts from the first call and goes on all throughout the years protecting what matters most to you.
if you require further guidance on fire, safety and security solutions for you home, contact our professional team today.  You may call us on 25490466 or visit our contact us page.