Date: 24th May 2019
Place: Corinthia St. George's Bay, St. Julians, Malta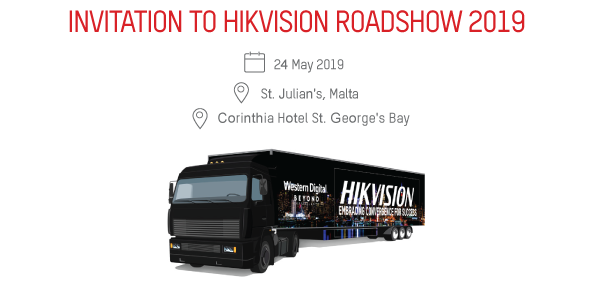 Three trucks, 70 cities, three routes, the latest innovations… and you.
Our 2019 roadshow will take Hikvision's convergence message throughout
Europe. Check out the range of Hikvision products and how they can be
combined into powerful, seamless solutions. Let's embrace the potential of
convergence for a prosperous and innovative future together.
Click here to sign up now.
Download our Hikvision Roadshow 2019 Brochure