Webinar | Access Control: What is the new normal?
– RFID badges, Biometrics, Mobile Credentials
Tuesday 13th July 9.00 GMT+2
Duration: 1.15 hrs
Contactless solutions have just been around for 18 months and are already being considered as future proof and an essential choice. In the past,  contactless technologies may well have been considered a convenience item, or a luxury item. However, with the impact of Covid-19 and stringent regulations on data privacy and GDPR, these solutions are being recognised as an important tool for businesses of all sizes and categories.
During this webinar, we will have the opportunity to discuss how these tools help businesses to get in line with what is considered the new normal in terms of safety and security.
We will also be discussing upcoming trends.
Agenda:
1. Presentation of Suprema
2. How the Access Control market has moved recently
Cyber Security
Biometrics: Facial recognition and Fingerprint
RFID: Secure cards (EV1/EV2)
Mobile Cards (smartphone)
QR Code
3. Where to find information for Suprema and what are the contact points
Toolboxes (Knowledge Base and Technical Support site)
A&E specs
Specification guide for tenders: which specifications matter and why Suprema is best in class
4. Benchmark of installed projects (Case Studies: Embassy, Shared offices, University, Airports, Factory)
5. Questions and Answers
This webinar is being co-organised by Suprema and Alberta, their partners for the Maltese Market.
Meet the presenter
Baudouin Genouville
(Sales Director for Suprema Europe)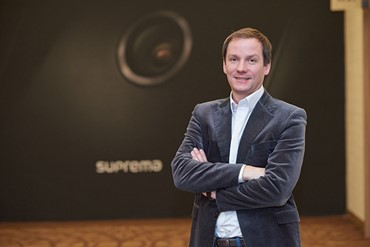 With a solid background in electrical and software engineering, Baudouin Genouville has been a key member of SUPREMA's team since 2013. During his previous position at Seoul HQ as project manager for Bosch and Honeywell OEM customers, he has developed global alliances for Suprema within the industry mainly for systems like Access Control, Video Monitoring Software (VMS), Physical Security Information Management (PSIM) and Intrusion/Alarm.
He was also in charge of Suprema's European sales and global business development.  In 2017, Genouville successfully managed the setup of a new branch in Paris which, till today, serves as a hub for Surprema's access control and time attendance solutions for the European and North Africa region.  Through their French hub, Suprema Europe SARL aim to provide better services to our network of partners in Europe and North Africa, as well as working on continuous growth and market development.