Hikvision is the world's leading supplier of video surveillance products, providing various solutions that range from city surveillance such as the installation of CCTV by the city of Salford in the UK; surveillance in education institutions such as India's UKa Tarsadia University to even entertainment spots like the Universal Studios in Florida. As Hikvision's ONLY authorized distributors and retailers in Malta, only Alberta can guarantee any support and after-sale services on Hikvision products purchased. Check out the disclaimer on their website here
The most recent project commissioned by Alberta using Hikvision products was the installation of IP CCTV cameras around Floriana during the Isle of MTV concert 2016, monitoring the whole area, as can be seen from the picture below.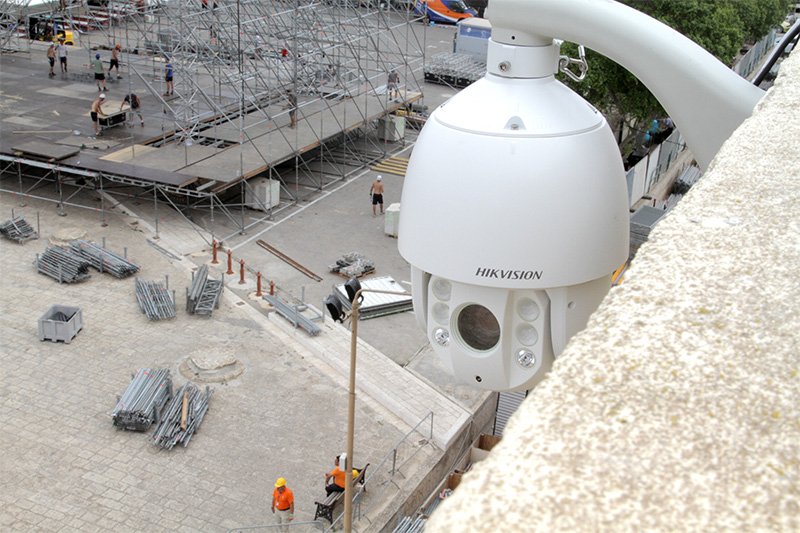 Alberta has also provided services using Hikvision to several other clients such as Malta Public Transport Ltd; Calamatta & Cuschieri; Cerviola Hotel and Charles Grech and Co. Ltd.
Introducing Hikvision Intercom Systems!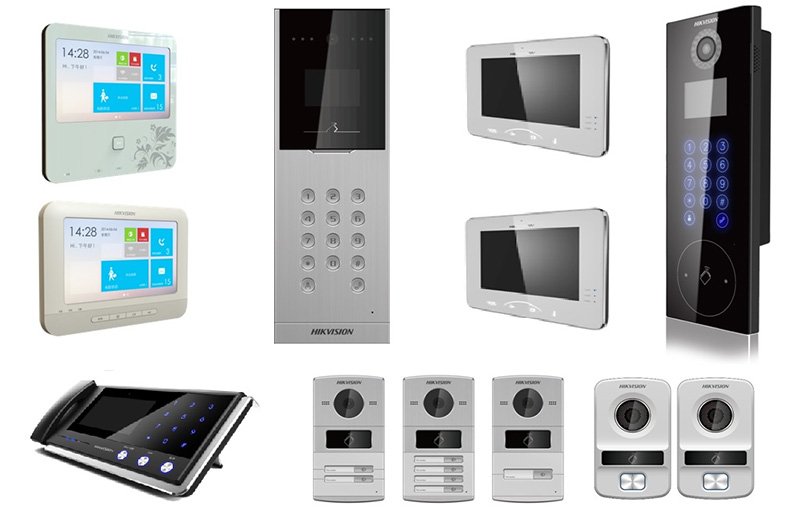 Everyone knows Hikvision as one of the world's largest supplier of video surveillance products and solutions with a complete portfolio and really valuable and reliable equipment. With this "legacy" Hikvision decide to step up from the CCTV umbrella into a market, more exactly, the IP video phone system one. With a classy, discrete and quality design, Hikvision's intercoms can be a really though competitor against the well-know IP intercom manufacturer. Moreover, besides intercom functionality this product range can be integrated in the existing IP CCTV network offering a more complex solution to every deeds.
Here are some main features :
Integration with IP surveillance  system.
CAT 5 cabling, power supply over network.
EZVIZ cloud services, push notification over smartphones.
Support VoIP function, SIP and SNMP protocol.
Alarm function support such as eight alarm input, SOS function.
Image specific functions such as low illumination, real 120dB WDR.
A great combination of video surveillance functions and intercom functionality.
These will be available at Alberta very soon. Give us a call for further information.